STREP | FP7 – Call 10
(Objective ICT-2013.5.1.c)
ALFRED
Personal Interactive Assistant for Independent Living and Active Ageing
<![if !vml]>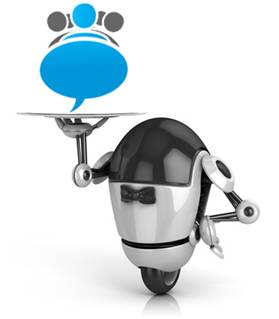 <![endif]>
Date of preparation:            2013-01-15
Participant No.

Participant organisation name

Short name

Country

1 (Coordinator)

Ascora GmbH

ASC

Germany

2

Atos Spain sau

ATOS

Spain

3

Charité - Universitätsmedizin Berlin
Department of Geriatrics

CHA

Germany

4

Asociacion de Investigacion de la Industria Textil

AITEX

Spain

5

Technische Universität Darmstadt

TUDA

Germany

6

Stichting Nationaal Ouderenfonds
National Foundation for the Elderly

OUD

The Netherlands

7

Talkamatic AB

TALK

Sweden

8

E-Seniors

SEN

France

9

TIE Nederland N.V.

TIE

The Netherlands

10

IESE Business School

IESE

Spain
Work programme topics addressed
Objective:                  ICT-2013.5.1
Target Outcome:        c) Personalized health, active ageing, and independent living
Coordinator:              Ascora GmbH
E-mail:                      abels@ascora.de
Proposal Abstract:
In an optimal society, elderly people will be able to live at their own homes with the possibility to act independently and to actively participate in society. The ALFRED proposal will contribute to this goal by providing a personal and interactive assistant for elderly people. ALFRED will foster independent living and active ageing, integrating interactive services for elderly people and for care-takers. It will prevail age-related  physical  and  cognitive  impairments through  the  effective  use  of  ICT  and  the  better coordination of care processes.
In order to achieve those objectives, the project will create a virtual, interactive assistant for elderly people. This assistant will be realized as a mobile device running on day-to-day Android smartphones allowing a wide impact of the project results. ALFRED will be fully voice-controlled and combine latest scientific research results from mobile development, data management, context aware services, speech recognition and personal data management, combined with activities from behavioural and social science.
In one sentence:
ALFRED will realize a mobile, personalized Butler for elderly people helping them to stay independent, to coordinate with carers and to foster the active participation in society.
ALFRED will be fully voice controlled and could – from a user perspective - also be described as "Siri for supporting elderly people" but with an open and extendable app background and with a clear and precise focus on improving the life of elderly people. Developers will be able to contribute new "Health Apps" to ALFRED extending the platform and generating new added value.
The foundation of ALFRED consists of four core elements:
<![if !supportLists]>1. <![endif]>User-Driven Interaction Assistant to allow elderly people to 'talk' to ALFRED and to ask questions or define commands
<![if !supportLists]>2. <![endif]>Personalized Social Inclusion to suggest social events to the user by considering the interests and the social environment of the user
<![if !supportLists]>3. <![endif]>Effective & Personalized Care to achieve a more effective care process by allowing medical staff to access information from the elderly user coming from (wearable) sensors
<![if !supportLists]>4. <![endif]>Physical & Cognitive Impairments Prevention by incorporating serious gaming to improve the physical and cognitive condition by offering games and quests to the user
Most importantly, ALFRED targets elderly people as a first priority and is fully focused around their needs. Of course the project provides also various advantages for carers, app developers and other parties but the main focus is on elderly people with highest priority. Everything that comes with the project is fully dedicated towards this main target group and is focused on practical and real-world impact. For example, the project will focus on voice recognition and speech output in order to reflect that elderly people do not always have a deep technical understanding or a good eye-sight to use mobile apps on todays' devices. Therefore, ALFRED can be configured to show only one graphical UI part elderly people, which will be one big and central button to activate the speech recognition process along with one small button in the corner to initially configure the device (which is performed by carers when using ALFRED the very first time).
The project contains a mix of 10 partners with a balance between research and industry representing 5 EU member states. ALFRED validates its RTD activities within three different and very practical use cases.
Kickoff in Bremen
Meeting in Spain March 14
AAL forum Bucarest 09/09/2014 - Mobile Apps for Independent Living - Palace of the Parliament
http://www.mail-aal-forum.com/
Meeting in Paris March 2015
.
.