<![if !vml]>

<![endif]>  <![if !vml]>

<![endif]>   
MoTech – meeting in Grundtvig Project 
Malmö and Östra Grevie, Sweden 12-15 October 2014.
Participants:
Dimitrios Vlachopoulos, EUC Research Center, Nicosia, Cyprus
George Tsokkas, Ministry of Interior, lifelong learning division, Nicosia, Cyprus.
Anna Walkowiak, Teachers´ Education Center, Koszalin, Poland
Mariola Rink-Przybylska
Anna Kielb
Mona Komulainen, Institute E-seniors, Paris, France
Denis Massard
Francoise Pettelat
Rita Smilingiene, Educational Center of Plunge, Lithuania
Laima Galvanauskiene
Violeta Cerneckiene, Education Department of Plunge Region Municipality
Mevlut Yildrim, Dost Eli Association, Konya, Turkey
Zekeriya Mizirak
Bilal Yavas
Sven Jarvi, Östra Grevie Folkhögskola, Malmö, Sweden
Elli Lazarevska
Mi Mollberg
Robin Gott
Gordana Bojcevska
First Workshop and Meeting Day 2014-10-13
Location: Östra Grevie, Persborg in Malmö
Introduction of participants.
Sven presents the school followed by a walk around premises with Gordana,
included chats with students.
First part of Workshop. Dimitrios introduces Digital story telling in education.
He explains how it can be used both by teachers and students. He shows the
programme Zimmer Twins on the internet. It is in English but you can record
your voice in your own language.  Everybody creates an account on the page.
Dimitrios shows how to use Zimmer Twins.com, Storybird.com and
Slidestory.com, how to create an account and how to work with it. 
Lunch and sightseeing in Malmö
Second part of  Workshop
The workshop continues with activities on Slidestory and then with Wix.com
where you can make your own homepage.
Second Workday and Meeting Day 2014-10-14
The day begins with participants being picked up in central Malmö and then
shown a few more places of interest on the way to the main school at Östra
Grevie for the second meeting and workshop.
The principal of the school, Susanne Andersson, gives a talk on the history,
activities, goals and visions of Östra Grevie Folk High School.
This is followed by a guided walk around the premises led by a student from
the school´s tourism course. All the courses are visited and along with the in-
formation given, there are also opportunities to talk to both teachers and students.
Lecture-workshop given by Robin Gott on "High-Voltage Communications",
how to structure a powerpoint presentation, that is how to present written
information so that the reader easily adopts the information.
Lunch in school canteen. Traditional Swedish Smorgasbord.
Robin continues the workshop up to the coffee break after which Dimitrios
finishes the afternoon, showing how to make a video conference on line.
Everybody is given the opportunity to try to log in.
Dinner in the evening at restaurant Mosaik, where all the partners were
represented except Turkey.
Third Workday and Meeting Day       2014-10-15
In the morning we start with a guided walk in Malmö City Hall by Kent Andersson, Chairman of  Malmö City Council.
The meeting continues in Malmö at Östra Grevie, Persborg with a Wrap up
Session. It starts with the evaluation of the meeting in Poland in June.
Anna presents the result, which can be found on MoTech:s homepage.
<![if !vml]>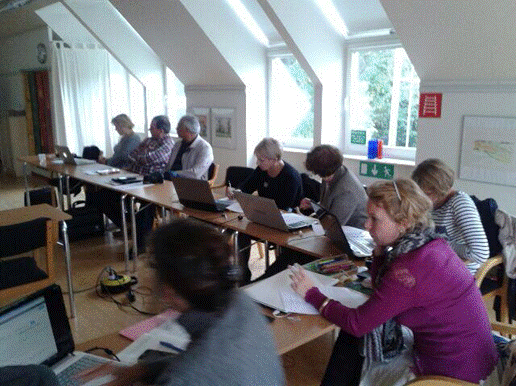 <![endif]>
Rita asks all participants if they have got any feed back on their local
reports. All reports have been approved but the French partner  has got
negative feed back on the logo and on the Facebook page that it´s closed.
The Lithuanian partner has got feedback saying that MoTech should be
more exposed locally, e.g. in articles and activities in schools where the
things we have learned could be adapted.
The meeting agrees that our project should be shown more on the home
pages of the partners.
Rita wants us to look at her local web page: http://www.suaugplunge.lt/pssc-projektai/
The Turkish partner say that Mevlut Aydogmus hasn´t got any newsletter and that several participants are not on the mailing list.
The meeting agrees to make a second Newsletter. Everybody is expected
to send material, presentations, photos etc. for the period 1st September
to 1st December. This will be collected and edited by the Swedish partner
and then passed on to Rita.
The next step will be local workshops that we have to present.
Dimitrios will send video work shops for us to watch.
He will show online workshops on the following dates:
21st October at 18h
28th October at 18h
4th November at 18h  
<![if !vml]>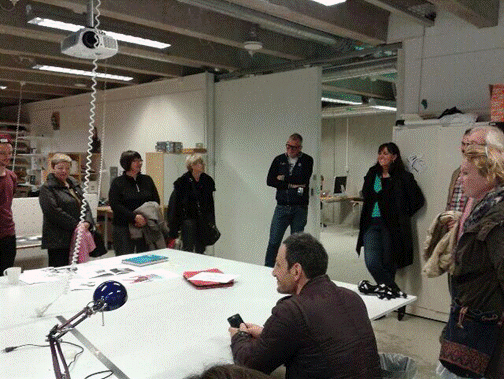 <![endif]>
Next years´s meetings are discussed and decided as follows:
Turkey 4-6 March (4th travel day),  7-8th optional for cultural activities.
Lithuania         14-17 June (14th travel day)
The last meeting in Lithuania includes a conference, where each partner is
expected to make a speech on a topic on how we use ICT in teaching.
A short talk.
It is agreed that the manual that will be put together should consist of 
a workshop and the speech at the conference in Lithuania next year.
As far as the leaflet is concerned Rita will collect the contents and the
Swedish partner will do the layout, as agreed earlier.
The meeting is finished with lunch with all the partners, where
future projects and cooperation are discussed.
End of meeting
Sven Jarvi