PROJECT OBJECTIVES AND STRATEGY
The main aim of the project is to foster intergenerational cooperation and learning. The partnership will bring together young people and elders through their normal course of action. The visiting partners will have the opportunity to experience different methods and approaches in IG learning. The partnership will gather the experiences and practices of partners and it will add certain practices and approaches on IG Learning across Europe. Finally, a best practice guide will be compiled to a single compendium with the knowledge acquired from the partnership.
The concrete objectives of the project are:

-The exchange of experiences and best practices for IG learning through study visits in the meetings at each country
-The increase of knowledge on different methods, practices and approaches in different EU countries, such as tandem -formation, ICT learning, communication skills.
-To raise awareness about the needs and educational priorities of young people and elders and how younger generations can support the elders.
-To improve the acquisition of key competencies among young people and elders based on the 8 Key competences of Lifelong Learning
-To create a guide of good practices and approaches
The problems that the project aims to address are:

-How to ensure young people and seniors remain active throughout life
-Ways of enhancing cooperation among generations while covering their educational needs
-Reduce barriers to learning while reducing the risk of social marginalization
-The improve understanding between generations, breaking existing stereotypes and foster IG cooperation

The partnership in this project will follow an applied field approach; where the host country in each meeting will organize a study visit, demonstrating in practical terms their own approach and methods used. The project plan includes 4 stages:

PREPARATION

Initially, there will be an exchange of partner experiences related to IG learning and the distribution of tasks between partners at the kick-off meeting.

DEVELOPMENT

Study visits in each country will follow and Creation of cooperation tandems while we Initiate our best practice guide

FEEDBACK

Testing and evaluation of approaches and methods in partnership meeting. Further development of the guide

EVALUATION

The final meeting, during which the partners make a summary and evaluation of the final output and the project in general. Preparation of the final report describing progress of the project and its effects.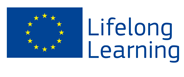 RESULTS AND OUTCOMES
Best Practice Guide
Dissemination
3rd Project Newsletter
2nd Project Newsletter
1st Project Newsletter
Project Leaflet
Project Poster
IGL & Communication (Greece)
IGL Activities (Greece)
Events
Intergenerational 2014 (FRANCE)
Intergenerational 2013 (FRANCE)
Intergenerational 2012 (FRANCE)
Meetings
Final Meeting in Reșița (Romania)
Kickoff in Limassol (Cyprus)
Meeting in Kilkis (Greece)
Meeting in Paris (France)
Meeting in Granada (Spain)