Monday, June 3rd, 2013:
ARRIVAL DAY
Tuesday, June 4th, 2013:
Time:

Activity:

10:30

Arrival of all participants (staff and learners) at the Meeting Venue:

Maison des Associations du 3ème Arrondissement — 5, Rue Perrée, 75003 PARIS.

Metro stops: Temple (Line 3) or République (Line 3,5,8,9 or 11)

10:30–11:00

Official welcome; coffee & croissants; signing of attendance sheets.

11:00–12:30

Short (10-min. max.) partner presentations of recent IG activities in respective countries. Quick review of 1st newsletter and discussion about contents/deadline for the 2nd.

12:45–14:15

Lunch at Léon de Bruxelles (€ 10-20/person): 8, Place de la République, 75011 PARIS.

14:30–16:00

Discussion on the theoretical portion of the Best Practice Guide + Interim Report/EST.

16:00–16:15

Coffee break.

16:15–17:30

Meeting evaluations and upcoming mobilities schedule. Awarding of certificates.

17:30–20:00

Free time!

20:00–22:00

Dinner at Chez Jenny, 39, Boulevard du Temple, 75011 PARIS.
Wednesday, June 5th, 2013:
Time:

Activity:

10:30–12:00

Staff Meeting: summary/review; any other business; next steps.

Learners: please see Recommendations for Cultural Exploration (page 3).

12:30–14:00

Lunch (staff only) at Les Parigots (€ 10-20/person), 5, rue du Château d'Eau, 75010 PARIS.

14:30–16:30

Study Visit (due to space limitations, 2 persons per country max.)

Ø Intergenerational Event: Wii Kinect Games Tournament

Pôle Parents et Pôle Acti' Seniors — Mairie du 4e — Ville de Paris

2, Place Baudoyer, 75004 PARIS.

Metro stops: Hôtel de Ville (Line 1 or 11); Saint-Paul (Line 1); Pont Marie (Line 7).

16:30–19:30

Free time!

19:30–21:30

Dinner at the Café-Restaurant Louis-Philippe: 66, quai de l'Hôtel de Ville, 75004 PARIS, metro stops: Pont Marie (Line 7); M° Hôtel de Ville (Line 1 or 11) or Saint-Paul (Line 1).

(€ 26/person = starter + main course + dessert — drinks not included)

22:00–01:00

After-dinner options: stroll around the immediate area (Bastille/Marais) or head up to Le Vieux Belleville for traditional French music in a sing-along atmosphere in perhaps the last place of its kind in Paris (nearby outstanding view of Paris and the Eiffel Tower!)
Wednesday, June 5th — Friday, June 7th, 2013:
DEPARTURES
Recommendations for Cultural Exploration:
General:
Contacts (mobiles):
Mark Konick: +33(0)628067273
Sabine Riou: +33(0)616089515
Monique Epstein: +33(0)624396434
Travel:
(Visitors will be expected to pay their own travel costs.)
Tourist Information: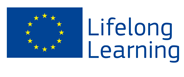 RESULTS AND OUTCOMES
Best Practice Guide
Dissemination
3rd Project Newsletter
2nd Project Newsletter
1st Project Newsletter
Project Leaflet
Project Poster
IGL & Communication (Greece)
IGL Activities (Greece)
Events
Intergenerational 2014 (FRANCE)
Intergenerational 2013 (FRANCE)
Intergenerational 2012 (FRANCE)
Meetings
Final Meeting in Reșița (Romania)
Kickoff in Limassol (Cyprus)
Meeting in Kilkis (Greece)
Meeting in Paris (France)
Meeting in Granada (Spain)