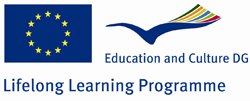 Project YODUL
VISIT TO MADRID
19th-22nd November
(GRUNDTVIG PROJECT)
MONDAY, 19TH NOVEMBER
13,30: Meeting at Hostal La Buelta.
14,00: Lunch in Atocha neighbourhood.
16,30-20,00: Downtown Madrid tour (Bernabeu, Puerta del Sol, Plaza Mayor, Palacio Real, Ópera).
TUESDAY, 20TH NOVEMBER
10,00: Leganés tour.
14,00: Meeting with the Major of Leganés at the Town Hall.
15,00: Lunch in our school (all teachers and students in the project ).
16,30: Visit of our school Rosalía de Castro.
17,00: Working session on the project progress in the library (students and teachers).
WEDNESDAY, 21ST NOVEMBER
9,30: Leaving from our school to visit Toledo by bus.
10,30-13,30: Toledo tour.
14,30: Lunch at Leganés. Farewell to the French group.
17,00: Departure of the French group.
THURSDAY, 22ND OF NOVEMBER
9,30: Leaving our school to visit Alcalá de Henares by public transportation.
10,00: Alcalá de Henares tour.
14,00: Lunch at Alcalá de Henares.
17,00: Arrival at Madrid.
17,00-20,00: Free evening
20,00: Dinner in downtown Madrid. Farewell to the Turkish group.
FRIDAY, 23RD OF NOVEMBER
Departure of the Turkish group.